While learning how to reduce our waste footprint has been super inspiring, sometimes, yes, it can feel daunting too.
Take, for instance, one of our most common errands—grocery shopping.
As Michael and I learn more about the negative impacts of plastic on our environment, buying groceries can feel overwhelming at times, especially when it feels like there's a sea of plastic-packaged products on every aisle.
That said, as zero waste pioneer, Bea Johnson, puts it in her inspiring TedX Talk, "Zero Waste is Not Recycling More, But Less,"
So wise!
Johnson reminds us that, as with most meaningful changes, it helps to stay patient and to keep in mind that our shift in thinking comes with time and taking those first steps.
Baby Steps to Zero Waste
Since we began to seriously reduce our waste footprint, we've focused on small steps—one day at a time, right?—and we thought, what better place to start making zero-waste swaps than with where plastic comes into contact with our bodies, like the bathroom!
Some zero waste swaps have worked better than others, but hey, it's a work in progress. We wanted to share what we've been learning so far, blunders and all.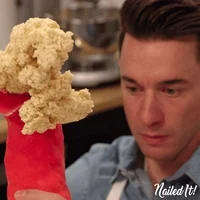 *Btw, our posts may contain affiliate links sometimes. If you try out something linked from our posts, it just means we might receive a small kickback, but there's no added cost to you and we only share stuff we truly believe in (stuff meant for social and environmental good). 🙂
1. Toothbrushes
If you search online for "zero waste toothbrush," you'll find a ton of seemingly perfect options, BUT upon closer look, it's tricky to find one with the following:
Bristles NOT made of nylon (apparently, pig hair is the only true biodegradable option right now so that means most bristles are, by and large, made of nylon and often may end up in the landfill. On the flip side, these bristles, however, make up about 0.01 ounces of plastic waste compared to a traditional, plastic toothbrush. We also hope to explore TerraCycle, which accepts various products like toothbrushes and oral care product packaging through its mail-back Oral Care Recycling Program.
Compostable (many options seem to have compostable handles, but not quite yet for most bristles)
Preferably lasts closer to 3 months
Has a soft-bristled option (for Michael)
Sustainably harvested
Affordable price point
Toothbrushes tried:
A sobering quote from zero waste blogger, Kathyn, from Going Zero Waste:
We swapped from electric toothbrushes with disposable, plastic heads because we wanted an option that didn't require electricity and wanted to see if another option could have less of a waste footprint.
First we tried Brush With Bamboo.
Many zero waste advocates endorse Brush With Bamboo and for good reason.
There's much to admire about Brush with Bamboo (compostable packaging, being the first company to manufacture bamboo toothbrushes, family-run, etc.).
According to their site, their bristles are made of "62% Castor Bean Oil, 38% nylon…This is the latest and most advanced biobased bristle in the world today. It's biobased, but still not biodegradable."
Ultimately, the bristles, however, felt both too stiff and abrasive (Michael's dentist advised him to use a brush with soft bristles). So our search continues!
What we're trying now and why:
Kooler-Things Toothbrushes: The price point is definitely a plus (about $12 for 8-pack) and so far, the bristles feel less abrasive for Michael, however, the bristles are presumably made of nylon-4 or nylon-6 bristles (lack of transparency about them isn't cool), plus we're still not sure how we feel about the bristles being charcoal-infused.
Basically, we're learning that all toothbrushes are not created equally and that the marketing and language around sustainable toothbrushes (what's touted as "plant-based," "biodegradable," "compostable") can sometimes be misleading or vague.
Thankfully, more and more options are becoming available, so the search (and research) will continue!
Resources about toothbrushes:
2. Toothpaste
We moved away from our former toothpaste options after learning about all the potential toxic stuff in many of them and we wanted to find a healthier, plastic-free option.
Toothpastes we've tried:
First, we tried Redmond's Earthpaste for their healthier ingredients. As for their packaging, Redmond writes on Amazon, "Both the Earthpaste lid and the tube are BPA free recyclable plastic. The Lid is #5 and the tube is #4."
We like the mild flavor of their toothpaste and company transparency about their ingredients, but ultimately, we decided to delve into trying a zero waste toothpaste recipe (albeit, with mixed results).
First, based on a few online recipes like this and this, we made version 1 with coconut oil, xylitol, benzonite clay, baking soda, and peppermint oil.
And this is where personal preferences come into play!
I realized quickly that I'm not the biggest fan of the texture (too oily) or the taste (too salty).
Version 2 was a little better (no coconut oil, more peppermint oil and xylitol, plus chamomile oil), but still not quite ideal. We'll keep tweaking, but in the meantime, we're using our DIY versions along with a brand we recently ordered online.
What we're trying now and why:
I was admittedly seduced, first, by the plastic-free packaging of Nelson Naturals toothpastes. We started using the Activated Charcoal Toothpaste about a week ago.
Initially, I thought it might be too pricey for us (right now, $10.97 for 1 oz.), but I can already tell that a small amount goes a long way.
I also assumed it would make a mess out of our small sink or our clothes, but so far, so good (though I can imagine how it could stain clothes or some sinks). 🤞🏽It does stain our bamboo toothbrushes, though.
Ultimately, we're not sure if we'll stick with the charcoal toothpaste for the long term, especially since the impact of using charcoal on teeth is still to be determined and the research so far is inconclusive at best.
In particular, the Journal of the American Dental Association concluded "insufficient clinical and laboratory data to substantiate the safety and efficacy claims of charcoal and charcoal-based dentifrices."
And some articles like this one suggest that activated charcoal should NOT be used regularly as it may be too abrasive (though maybe that explains the polished feeling I like!). 😬
Thankfully, Nelson Naturals offers other (non-charcoal) flavors to try out too, including one specifically for children!
UPDATE: We've since tried an adapted tooth powder recipe by @minimalwastegirl featured here on Zero Waste Collective (we opted for no coconut oil though). So far, we're liking this option as our go-to toothpaste. It's very easy to make and use, the ingredients go a long way, and the taste is pleasingly milder.
Toothpaste resources:
3. Dental Floss
Unlike our quest to find the right option for toothbrushes and toothpaste, our search for zero waste floss has been pretty smooth so far.
As Katherine Martinko, a writer for Treehugger, points out,
Many manufacturers coat dental floss in a Teflon-like substance that contains PFCs – perfluorinated polymers that are used to make materials stain- and stick-resistant….PFCs are notorious chemical contaminants. Researchers have linked human exposure to PFCs with thyroid disease, hormone instability, immune system damage, ADHD, impaired reproduction, and fetal development problems.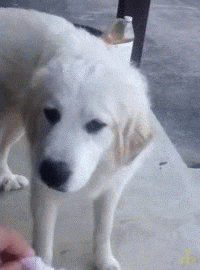 Using floss with PFCs can leave traces of the chemicals behind in your mouth, where they can, Martinko writes, "get absorbed into your body ….Throwing away used floss that contains PFCs transfers them to the environment – to a landfill site or a waterway where the floss eventually ends up."
What we're trying now and why:
After reading about various options, we decide to give Lucky Teeth floss a try.
While we love the plastic-free packaging and refillable container, we were slightly skeptical because of the price (about $20 for 3 packs at 33 yards/each).
However, we're pleasantly surprised by how much we love this floss and how long the first pack has lasted (over two months).
We estimate that the 3-pack will last for 6-8 months for the two of us.
Floss resources:
4. Toilet Paper
In other words, "Worldwide, the equivalent of almost 270,000 trees is either flushed or dumped in landfills every day and roughly 10 percent of that total is attributable to toilet paper, according to the latest issue of World Watch magazine.​"
This is seriously crap!​

Since then, toilet paper consumption has increased. 😳
Good news is that switching to a recycled toilet paper can make a huge impact to counter the huge waste of fiber taken from living trees and what's perpetuating our soft-tissue habit — otherwise known as the "Charmin effect."​​
After learning more about the harmful ways our toilet paper consumption and usage is impacting the environment, we decided to make the switch to a recycled toilet paper option that wasn't wrapped in plastic and didn't involve the consumption of trees, contamination of water, or use of chemicals.
Switching to the recycled toilet paper made by the Australian company, Who Gives a Crap, has been one of the easiest swaps we've made!
Too many positives to count:
Plus our cat, Bowie, approves!
But don't take our word for it when you can also read reviews about Who Gives a Crap here, here, here, here, and here!
TP Resources: